YIWU
A CITY BUILT ON MARKET
A CITY OF BUSINESS AND DEALS
Forget Lapland. The real home of Christmas is a strange and unknown Chinese city called Yiwu. Tim Maughan visited the global epicentre of festive decorations and plastic gifts.By Tim Maughan. Yiwu is a city of about 1.2 million people in central Zhejiang province, People's Republic of China. Its built-up area made of Yiwu and Dongyang cities was home to 2,038,413 inhabitants at the 2010 census. The city is famous for its small commodity trade and vibrant market and is a regional tourist destination.
"Feather for sugar":Yiwu first became a county in 222 BC and was renamed Yiwu County in the year 624 AD. Trade has been historically important in Yiwu since the surrounding area has little arable soil. Even before 1600s, Yiwu men would carry sewing needles, threads, sugar chunks and other small commodities in their bamboo baskets, using a shoulder-pole, and travel to surrounding rural villages in exchange for chicken feathers. Chicken feathers could be either used as a fertilizer for their own lands, or made into feather dusters for exporting. This "Sugar-For-Chicken Feathers" tradition had become part of Yiwu culture. 
History:After the founding of People's Republic of China in 1949, the free market was once considered capitalistic and hence officially suppressed, forcing Yiwu people to continue their trade secretly. It was only after Deng Xiaoping's economic reform in 1978 did the Yiwu market thrive again, becoming one of the first free marketplaces in PRC's history. The cement boards over a stinky ditch nearby Huqingmen street, set up by the local government as the first marketplace in 1982, later became the present day Yiwu International Trade Mart after 27 years of development.[4] In May 1988 the former Yiwu County was upgraded to a county-level city. In 1995 Yiwu ranked the 47th among China's 100 most powerful counties/cities regarding comprehensive economic strength and in the same year listed as Zhejiang's sole city among the nation's experimental counties/cities of comprehensive reform. In 2001 Yiwu's overall economy ranked 19th of all counties (cities) of China.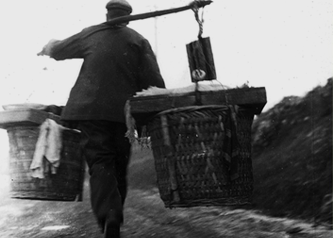 + Learn more
YIWU MARKETS
The largest small commodity wholesale market in the world. Each year more than 570 thousand standard containers have been exported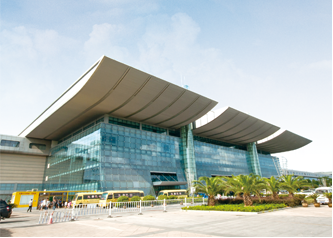 Yiwugou.com
The official website of the Yiwu markets Online shops match exactly with the ones in Yiwu market
Yiwugou.com has combined its offline traditional markets with online Internet sales. All stores in Yiwu International Trade Mart has their online shops in Yiwugou.com. By typing into the store's name/ID/Booth No, you can easily find the corresponding shop and select relevant products.
At the beginning,Yiwugou.com provided a credible information channel for buyers who are not in the physical market.
Thus, buyers from anywhere can choose commodities online and order from suitable suppliers offline. By the end of July 2014, Yiwugou.com had signed more than 16 regional companies to its global Partnership Plan, hailing from countries such as Hungary, Poland, Spain, Italy, Japan, Russia, the United States, and Saudi Arabia. In addition, they have added more than 23 domestic offline markets in China. The Partnership Plan will attain global coverage and generate great trading volume in the coming years. Currently, the total number of commodities on Yiwugou.com has reached 2.2 million, resulting in up to 2 million daily page views and more than RMB 3 million in daily turnover. With an average transaction size of RMB 3,000, online turnover totaled RMB 350 million by the end of August 2014. Industry analysts predict that the online turnover of Yiwugou.com will run up to RMB 1 billionin 2014. Many believe that the trading volume of the whole Yiwu market is around RMB 350 billion in 2013, which is far more than the official figure of RMB 68.3 billion, and Yiwugou.com will enjoy rocket-like growth in the coming years.
Features:
1. Protect global buyers' rights and interests with a strong credit system. 
2. The top supply chain of small commodities with complete range of goods and competitive price. 
3. The cost of international logistics in Yiwu is lower one – third than the average. 
Launched in October 2013, Yiwubuy.com has established more than 20 sub-websites worldwide. And its followed plan of setting up offline experience centers in the world is being rolled out methodically.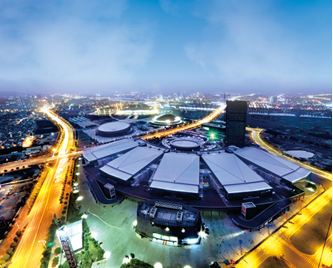 + Learn more
Yiwubuy.com
The largest cross-border wholesale E-commerce platform in Yiwu O2O mode for foreign wholesales and retailer
Under the authority of Yiwugou (www.yiwugou.com ), Yiwubuy is the largest cross-border wholesale E-commerce platform in Yiwu, China. With excellent service in logistics, inspection, customer clearance Import duties, taxes and charges, yiwubuy are expected to provide buyers with better purchasing experience in O2O mode.
Yiwugou.com launched cross-border wholesale E-commerce platform, www.yiwubuy.com, at Yiwugou.com's third anniversary conference on October 21, in Yiwu, China, which can offer one-stop cross-border purchasing services, including online payments, logistics and more for global buyers.
With the launching of yiwubuy.com, Yiwugou.com's E-commerce system was improved in both capital and logistics. On one hand, buyers can view more detailed product information on yiwubuy.com like price, specifications, size, packages, materials, etc. On the other hand, they can buy direct online and complete online-payment for goods, freight, customs clearance and others. Being deeply involved in trading links, yiwubuy.com endeavors to continuously to ensure unimpeded trade and improve the purchasing experiences of buyers from around the globe.
Additionally, the yiwubuy.com business model is cross-border wholesale, which is consistent with physical market. "Cross-border E-commerce in China is retail-focused. However, small quantity, low integration of goods, high logistics cost and high fee of third-party payment restrict its development. Based on the largest physical market, yiwubuy.com is committed to building a cross-border O2O E-commerce platform with regional advantage and solve the above-mentioned problems," Mr. Wang Jianjun, CEO of Yiwugou.com, said, "Certainly, wholesale business models may make it hard for the development of yiwubuy.com. Whereas, we can gain a lot of benefits if it's successful."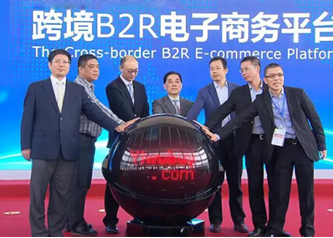 + Learn more